Work with a Fastener Supplier Whose Core Values Align with Yours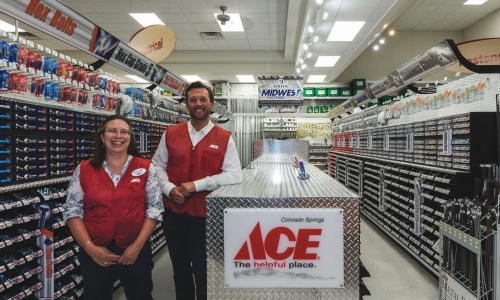 When hardware stores want to work with an reliable, innovative, and passionate fastener supplier, they choose Midwest Fastener. With a range of products, including our instantly recognizable TorqueMaster, HangMaster, and SaberDrive lines, we're the industry's premier choice for visually appealing and — above all else — highly effective fastener aisles. From drywall screws to construction fasteners, we can supply the products that you — and your customers — need. But, more importantly, we are guided by core values that ensure that we're always working in the best interest of our customers. In today's post, we're going to learn a little more about the core values that we adhere to and — more importantly — how you stand to benefit from them.
Integrity: We strive to be fair and honest in all interactions, working to earn — and maintain — our customers' trust.
Reliability: We understand that we're only as good as our word. We only make promises and give delivery dates that we intend to keep.
Customer Focus: Without customers, we cannot exist. Because of this, customers are — and will always be — our highest priority.
Innovation: We want out customers' aisles to be the go-to destinations for fasteners in their areas. We offer innovative, forward-thinking ways to accomplish this.
Passion: Delivering high-quality products and positive experiences is our passion. We are committed to customer service and success.
Professionalism: Professional in everything that we do, we ensure that our employees have the experience and ability to deliver on our customers' needs.
Employee Investment: We invest in our employees, aiming to ensure their well-being and protect their quality of life.
If you've been searching for a proven, reliable fastener supplier, Midwest Fastener is here to help. We encourage you to browse our website, learn more about who we are, and contact us with any questions you may have.