Source from a Fastener Manufacturer with a Massive Catalog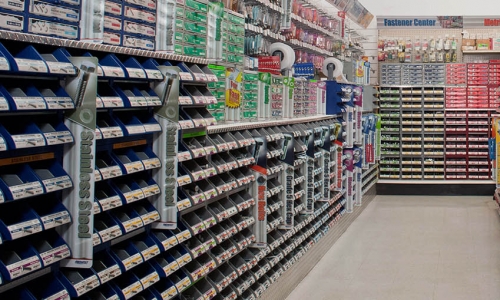 When you're looking to work with a new fastener manufacturer, you want to select one that offers a massive catalog of high-quality, cost-efficient parts. Your customers demand reliable fasteners that are both effective and affordable. They don't want to hop from hardware store to hardware store searching for the parts they need. They want to make one stop, grab everything their project requires, and get to work. When you work with Midwest Fastener, you can be confident that you're giving your customers access to the largest selection of fasteners and, more importantly, that our team is working to make sourcing, displaying, and selling easy for you.
Aiming to help our customers create fastener destinations, we don't just sell parts, we sell experiences. We know that your customers want shopping to be easy. When you stock our products, you're taking the steps necessary to streamline the shopping experience. With unique branding, easy-to-display packaging, and thorough product documentation, our fasteners are extremely easy to shop. Best of all, we have all of you (and your customers') fastener needs covered, from anchors and screws to washers and sockets.
At Midwest Fastener, our goal is to act as the industry's go-to fastener manufacturer. No matter what you're looking for, you can be certain that we've got you covered. Whether you're looking to create an entirely new aisle or you just need help stocking your existing aisles, we can help. With years of experience and a dedicated sales team, we'll work with you to create a fastener aisle that stocks more products, attracts more customers, and sells more products. So, if you've been looking to refresh or restock your store, we encourage you to browse our site and contact us with any questions!