Find All the Fasteners You Need in Our Extensive Catalog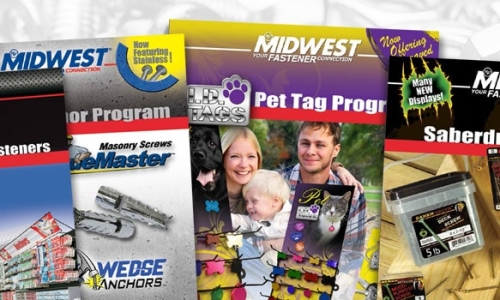 No matter what sort of construction your company does, you need superior fasteners to ensure that every project is strong and reliable. Midwest Fastener has been providing the highest quality of construction fasteners to clients throughout the country since 1967. We have a comprehensive selection of fasteners for any project, no matter how big or small. This allows you to keep your shelves stocked with everything your customers need, meaning they won't have to go searching from store to store in the hopes that someone has what they are looking for. In today's post, we will discuss some of the many options you can find available in our extensive catalog.
Quality Fasteners for Every Application
Different projects require different fasteners for a variety of reasons. While standard screws may work for some simple construction projects, other projects require heavy duty fasteners that can hold under extra weight. Outdoor projects require fasteners that can withstand the elements, including extreme heat or cold. No matter what sort of projects your customers are doing, you can rest assured that Midwest Fastener has the right screws, bolts, nails, anchors, and other fasteners they need to get the job done right. Take a look at our extensive product selection to see what we have to offer. If you don't see what you are looking for, contact us and we'll help you find what you need.
Reliable Fasteners from Brands You Can Trust
Midwest Fastener is focused on providing only the best fasteners in the industry. This is why we only work with manufacturers whose quality standards meet ours. We have quality products from some of the most reliable brands in the industry, including SaberDrive, TorqueMaster, BuildRight, and more. These companies have put in extra time to engineer and test these fasteners to guarantee the strength, performance, and ease of use that your customers need on the jobsite. We can even provide you with Dual-Slide and Find-It-Fast color-coded signage products to help customers find the right products while shopping in your store and help your staff restock when orders come in.
Midwest Fastener works diligently to be your one-stop source for fasteners of all sorts. We know that we can provide you with the types of fasteners your customers need with the highest standard of quality in the industry. Make sure you stock your shelves with fasteners from Midwest Fastener. Contact us and let us know what you need for your shelves today.