Our Customer Testimonials and Reviews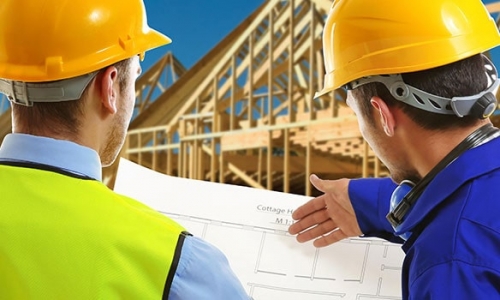 Midwest Fastener has established our position as the nation's premier fastener supplier by creating strong customer relationships, understanding the needs of the industry, and providing solutions that drive sales. Throughout the years we have been lucky enough to work with several high-profile partners, from iconic hardware chains to national retailers' cooperatives. No matter if we are supplying construction fasteners, retail-friendly hanging packs, or easy to use key machines, we approach every sale as an opportunity to create a lasting relationship with our customer.
Along with our A+ BBB rating and 4+ Star Google rating, here are some employee and customers reviews.
"When it comes to fasteners, Midwest is the place. Bulk, prepackaged or special order. Midwest Fasteners is America's fasteners destination." – Local Guide, Google
"Midwest is a great place to work. Nearly everyone here is family oriented, and I've never had an unkind word to say about any of the management. Great people, great environment, just all around super. I love working here." – Current Employee, Glassdoor
"Good management, somewhat flexible with time off, and some good people for coworkers. Bonuses were based on how hard you worked." – Former Employee, Glassdoor
"Fun Work Place Supportive management. Hard work day in and day out threw out the work place is what I liked. My favorite part is every month we would get a free hour lunch and pizza after our meeting about the months progress. The company grew bigger and bigger each year due to hard work and dedication." – Former Employee, Indeed
"Midwest Fastener delivers an amazing face-lift to our department and backs it up with day in, day out great service. They truly are one of our premier vendors." – Mike Brackin, HamCo Lumber and Hardware, Flagstaff, AZ
"Our Midwest Fastener display is a destination for the Outdoor Supply Hardware customer. Midwest provides us a wide range of products which has increased our customers satisfaction with our fastener selection.!" – FLOR NARANJO & FELIX CRUZ, Outdoor Supply Hardware, Redwood City, CA
Working with Midwest is a partnership with friends who understand that their success is achieved through our success! – GERRY WEAVER, JB Zimmerman, Gap, PA
Midwest was our choice for our new store. We have what we need for our customers and don't turn anyone away. The dual-slide racks have allowed us to add more items and display them in the right location. – RICKY AND CODY MILLER, Miller Ace Hardware, Louisville, KY
Interested in joining the Midwest Fastener's team? Contact us today!