Browse Our Extensive Catalog of Fastener Products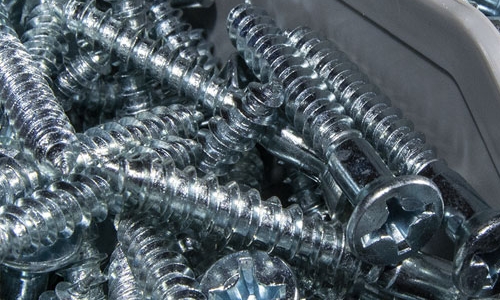 Established in 1967, Midwest Fastener has been the industry leader in supplying clients with a full range of reliable fastener products. With a huge selection of construction products in our catalog, if you need any kind of fastener from industrial fasteners and machine screws, to nuts and bolts, you can rely on Midwest Fastener to bring you the best brands from the some of the top fasteners manufacturers. With a large selection of assorted and bulk fasteners, as well as distribution across the nation, you can be confident that when you choose Midwest Fastener, you are choosing a reliable supplier.
Shop our Catalog of Bulk and Assorted Fastener Supply
With over 40,000 SKUs of high quality products from our catalog, and offering a variety of fasteners in bulk, including screws, washers, anchors, nuts and bolts, and more, Midwest Fastener is ready to supply the fastener products to help stock your shelves. Carrying over 10,000 stock keeping units of bulk fasteners, and primarily supplied from out torquemaster line, if you're looking to increase your inventory with a cost-efficient supply of fasteners from a reliable distributor, Midwest Fastener has the bulk supply available to meet your demand.
Midwest Fastener offers also assorted fastener kits which include a variety of fasteners in different sizes and styles. ideal for those who are looking to stock a variety of fasters within a limited space, these kits are pre-organized, color-coded and offer fasteners for a variety of applications, making it easier for customers to locate and purchase the fasteners they need for their do-it-yourself projects.
Both our assorted and bulk products were designed to make stocking your shelves easier no matter what your businesses size, and with a supply from Midwest Fastener, you can be sure that whether your order is big or small, that it will help you stock your shelves with high quality products.
Nationwide Distribution From the Leading Fastener Suppliers
Midwest Fastener doesn't just serve the Midwest. If you're looking to stock your shelves with products from one of the leading fastener distributors in the United States, Midwest Fastener is ready to serve you. With a national distribution network, and six distribution centers, over 1,000,000 square feet of modern warehouse space, and a large inventory of in-stock items, Midwest Fastener is ready to supply customers around the contiguous United States.
For more information about our bulk and assorted fasteners, or any of our other products, or our distribution network, Contact us today!