Put your Trust in a Fastener Connection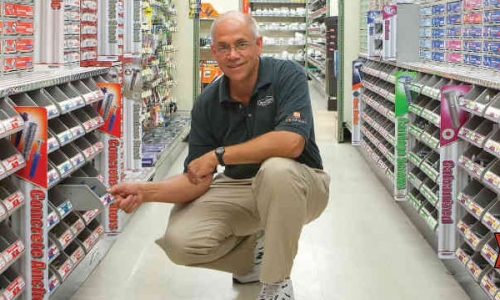 For over fifty years, Midwest Fasteners has worked to build trust with our customers, expand our catalog of high-quality fastener supplies, and establish a national network of warehouses. With the aim of helping our customers better merchandise their fastener aisles, we offer an unsurpassable amount of customization – which allows us to assist in the creation of practical, easy-to-use aisles that aren't just a convenience, they're a true fastener destination.
Our Team
One thing that separates Midwest Fastener from the competitors is our employees. Highly trained and extensively educated on the products we offer, they're able to assist our customers in finding everything they need to fill out the aisles of their hardware store. From our early beginnings, we have understood that inspiring loyalty and maintaining employees over the long term was the most crucial and important step to our continued success. To accomplish this, we've worked hard to create a friendly environment where every employee is respected and heard.
Our Concept
Midwest Fastener maintains a genuine commitment to quality products, service excellence, and comprehensive merchandising systems. Working with us is a guaranteed way to improve the profitability and ease of access of your fastener department. As the industry's go-to fastener company, we provide more than just ordinary supplies because we feel our customers deserve better. Considering that, we're continually looking to expand and improve our offerings and products. Whether we're adding new construction fasteners or introducing new brands, you can always count on us to stock the latest and greatest products in the fastener world.
Our Fasteners
We offer a wide array of fasteners, nuts, bolts, and more for your business needs. With Midwest Fastener's streamlined shop, you can get everything you need from us with our fast delivery. How do we have such a fast delivery? We are in five locations across the United States, making it easy to get items delivered from us. Your hardware store will never look better once you use our fastener supplies. Midwest Fastener meets your deadlines with our shipping methods. Our mission is to have the highest quality fastener products on the market, which include SaberDrive, HangMaster, and TorqueMaster.
At Midwest Fastener, we want our customers to be confident that we'll get them the products they need, when they need them, and at a cost-efficient price. If you've been considering working with a new fastener supplier, we encourage you to reach out to us to discuss how we can help!