Why Structural Screws are Used in Construction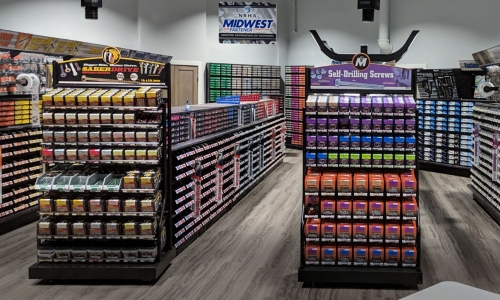 When considering which fasteners to use for construction projects, structural screws are the best choice for a dependable, strong hold throughout much of the construction process. Structural screws are so often used in construction projects, that they can often be seen being simply called "construction screws." Built for strength and durability, structural screws are a great choice for construction projects, depending on what is being built.
Midwest Fastener provides a variety of structural screws that have been used time and time again by different construction companies for their projects. The large selection of screws that we offer means no matter what support a structure needs during construction, we have the options available for the job.
The shape of structural screws
Part of what makes structural screws hold strong for construction projects is their design. Often created wider and longer than traditional screws, structural screws create a stronger connection where they are screwed into. This provides them with more to grip onto, reducing the chances that the screw is worked out of where it has been installed.
Depending on what type of structural screw is necessary for your project, Midwest Fasteners carries structural screws of various designs and slightly different shapes so that you can find the right one every time you order with us. Many of these designs have a drill bit, as well. Because the screws are longer and go through more material, a drill bit is part of their design to remove the excess material being drilled out.
Keep business flowing
Construction companies choose Midwest Fastener as their structural screw provider because they know that they always get the parts they need when they need them. Our dependable supply of fasteners is renowned for always providing the stock that our customers need, on time. They trust in our structural screws because we offer options for gutters, cement boar, shutter spikes, cabinets, and more.
Midwest Fastener is also depended on by the construction industry because our structural screw types all come in a variety of sizes and materials as well. Whatever specific parts construction products need, construction companies know they can always find them with Midwest Fastener.
With a long history of providing quality structural screws to the construction industry to ensure a strong build, Midwest Fastener is the best choice for any fastener need. Construction projects are always more confidently made with the right components, and structural fasteners from Midwest Fastener are the perfect tools for the job.