What to Look for When Choosing a Fastener Facility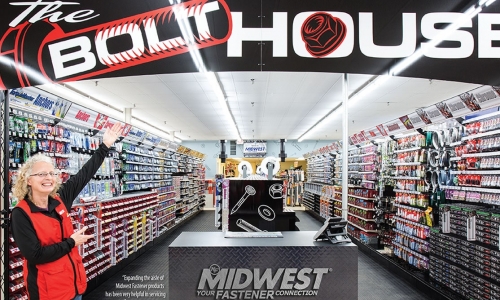 Beyond offering the industry's most comprehensive catalog of fastener supplies and products, Midwest Fastener has a proven track record as the industry's best fastener manufacturer. With the primary goal of helping our customers streamline their operations and increase productivity and profitability, we are committed to offering cost-efficient products and services. More than that, we're committed to delivering the absolute best customer service available. Whether you're searching for hard-to-find products, or you need precision color matching, you can always count on us to exceed your expectations. When looking for fastener distributors, it is important to find the facility that can provide your business with the things you need, such as a variety of fastener products, a vendor managed inventory, and quality control.
Variety of Fastener products
At Midwest Fastener, we know that no two projects are ever the same, just like no business is the same. If you're having difficulty locating exactly what you need, you can count on us to find the components that you need. At Midwest Fastener, you have access to an assortment of bulk, hanging packs, keys, fasteners, signs, letters, numbers and more. With our wide array of product, we have the potential to be your single source fastener supplier and management provider.
Inventory
As a leading distributor of fasteners, we have access to a wide range of products. With this access, we are able to provide comprehensive, ongoing vendor managed inventory services that relieve you of the duty of in-house inventory tracking. With this burden lifted, your employees can focus on more productive, more profitable tasks. If you are interested in having your inventory managed by Midwest Fastener, browse our website to see the packaging and branding we have available.
Quality control
When it comes to fasteners, quality and control are critical. With our own in-house quality assurance teams, we thoroughly check every product before it leaves our facility. In addition to this, we also offer nationwide distribution and warehouse storage. We are committed to offering durable, long-lasting, and consistent fastener products.
At Midwest Fastener, we strive to offer our customers the absolute best products available. More importantly, we are dedicated to ensuring quality and providing timely, responsive customer service. If you've been searching for a fastener supplier that will work with you to deliver the essential components that your operation needs, contact us today!