We have the Best Brands in Bulk Construction Fasteners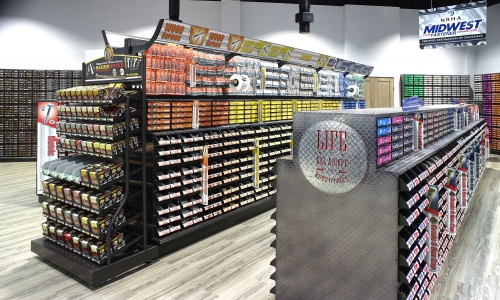 At Midwest Fastener we provide our customers with only the best in bulk construction fasteners. With our quality fasteners, nuts, bolts, and screws – we have what you need for your facility. As a leading fastener company, we are committed to offering high-quality fastener products, available through a variety of brands and options. We aim to be every hardware store's go-to for fasteners and abide by a strict set of core values that help us fulfill our mission to exceed expectations, one fastener destination at a time.
Construction Fasteners
With our construction fasteners available in bulk supply, we are proud to have a variety of options ready for our customers. Midwest Fastener has bulk construction screws options such as cabinet screws, cement board, framing screws, gutter, lath screws with a Phillips truss, pole barn screws, self-drilling screws, shutter spikes, and stitch screws. We have deck screws for all purposes and more, as well as driver bits. Some driver bits that we offer are acoustical lag driver, double end bits, locking bit holders, magnetic bit holders, magnetic chucks, magnetic nutsetters, Phillips driver bits, slotted driver bits, socket adaptor bits, square driver, and star drive bits. We also sell mini bowl bits with similar availability, for more mini bowl bits, click here.
Midwest Fastener has drywall screws available in bulk, such as Phillips coarse thread, fine thread, and trim screws. We also have Saberdrive brand construction screws (platinum, strip screws) for sale in bulk – we have boxes and that come in either a 1- or 5-pound shipment. In addition to our construction screw options, Midwest Fastener has a myriad of product availability that come in bulk.
Nationwide Distribution
With Midwest Fastener's nationwide distribution, we can get you your products when you need them. To meet your deadlines, we maintain a national network of warehouses as well. We operate in five locations across the US with over 600,000 square feet of warehouse space for our products. You can count on us to not only provide your facility with bulk construction screw options, but that we will deliver on time, every time. This warehouse space allows us to process your orders within 48 hours with a 98% refill rate. We know that our customers rely on a timely, accurate delivery, and that is why we our nationwide capabilities allow us to overcome any potential delays.
If you are interested in working with Midwest Fasteners, please contact us today! We are happy to answer any questions you may have so that you can join our team.