Trust an Experienced, Proven Fastener Supplier with Real Connections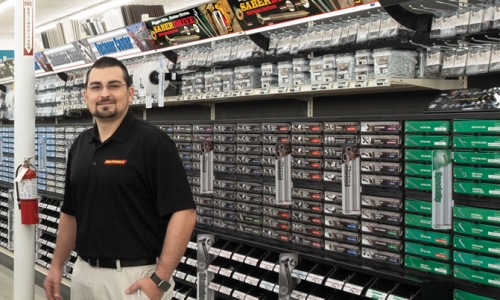 When you're in the market for a new fastener supplier, you owe it to yourself to look into the benefits of working with Midwest Fastener. With a history of reliability and the ability to rise to — and overcome — the challenges that our customers are facing, Midwest Fastener is the premier partner for hardware stores interested in merchandising their aisles. Always aiming to provide our customers with the most visually appealing, most effective ways to display their fastener products, our goal is to transform your store into a fastener destination.
For over fifty years, Midwest Fastener has worked to expand our offerings and — more importantly — to improve our product lines. Through extensive testing and refining, we've developed some of the most innovative, eye-catching, and appealing products on the market. As the go-to fastener supplier for a number of major hardware stores, we're continually striving to create newer, better ways for our customers to move their inventory.
Our national network of distribution warehouses combined with our extensive merchandising programs ensure that your fastener aisle will be up and running in no time. Whether you're starting from scratch or remerchandising an existing aisle, we'll work with you to make the most of what you have. Best of all, we'll planogram and develop exciting, enticing ways to attract new customers and impress existing customers.
At Midwest Fastener, we strive to offer the absolute best fastener products on the market. Known for our high-quality products and stunning visual displays, we've built our reputation around consistency, reliability, and efficacy. So, if you've been looking for a better and more profitable way to merchandise your fasteners, we encourage you to browse our site, learn more about us, and contact us with any questions that you have.