The Advantages of a Fastener Connection From Midwest Fastener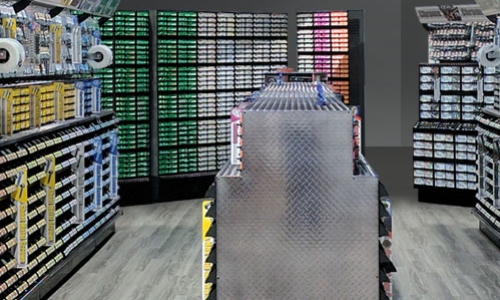 When looking for a supply of fasteners for your hardware store, it's important to make sure you are choosing a supplier that keeps your business stocked with reliable high-quality products that help your customers get the job done. One of the leading fastener suppliers and manufacturers in the United States for over 50 years, Midwest Fastener is an ideal source for your store's fastener supply. Dedicated to building strong relationships with our customers, when you choose Midwest Fastener to help stock your store, you can trust that you'll receive high quality products from a reliable fasteners manufacturer.
Get Supplied With Reliable Fasteners
When you choose a fastener supplier, you need one that offers a vast selection of fastener products. With an extensive catalogue carrying over 40,000 SKUs, Midwest Fastener is ready to supply your business with an unmatched selection of metal fasteners, decking screws, machine screws, nuts and bolts, and more. Carrying some of the best fasteners in their inhouse brands, including TorqueMaster, SaberDrive, and HangMaster, Midwest Fastener can supply your business with some of the most reliable fastener's products on the market.
Products That Help You Get the Most Out of Your Business's Display Space
At Midwest Fastener we designed our products to make them easy to stock, and easy to sell. Working to help you maximize your business's retail space, Midwest Fastener can provide your store with some of the best products and displays possible. Offering products in easy to stock and display hanging packs, assorted sets for specific applications, and even color coded dual-side and find-it-fast assortment boxes that help streamline the customer experience, Midwest Fastener will do everything it can to ensure yours and your customers satisfaction with quality products and services.
Supplying Businesses Throughout the United States
Serving businesses throughout the nation, wherever your business is located within the United States, you can take advantage of the stock and supply from Midwest Fastener. With over 1,000,000 square feet of modern warehouse space spread out across five locations across, Midwest Fastener is ready to bring your business the fasteners it needs fast. Able to process and ship orders within 48 hours with a 98% fill rate, our nationwide distribution means that no matter where you are located within the lower 48, your business can benefit from a reliable supply from Midwest Fastener.
Offering an extensive selection of some of the most trusted fastener brands on the market, and ready to bring quality products and services to businesses across the United states, you can rely on Midwest Fastener as your fastener supplier. To learn more about how choosing Midwest Fastener can benefit your business, contact us today!