Shop our Screws, Nuts, Bolts, and More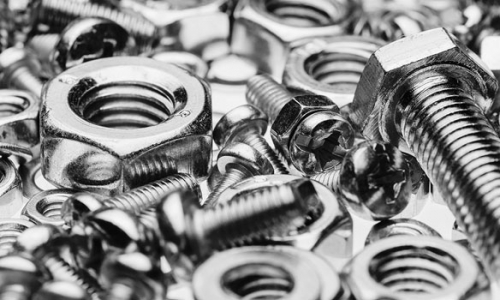 At Midwest Fasteners we get only the best products from our fasteners to our screws, nuts, and bolts. From our SaberDrive, TorqueMaster, and HangMaster brands, we have got what your project requires. We provide our customers with ample knowledge regarding the products they need with our spec sheets available on our website. In addition to our brands, we also partner with additional construction fasteners such as Red Head, Toggler, and Rayfix.
Bulk Fasteners
If you are looking for bulk products, then Midwest Fastener is the place for you. Our selection of bulk fastener products is unmatched in the industry. With an expansive list of bulk products, with an expansive selection of bulk products, including decking screws and carriage bolts, Midwest Fastener provides options to cover any and all large project needs.
We carry over 10,000 SKUs of bulk fasteners, all delivered in attractive, trilingual packaging. Highly profitable, our bulk fasteners are available in both pieces and boxes, with pieces providing an increased margin. If you're looking to boost your inventory – and increase profits – there's no more cost-efficient way than by stocking your shelves with our bulk products. Primarily supplied from our TorqueMaster line, our bulk options deliver the same quality, reliability, and resilience that customers have come to demand.
Assortments
If you are looking for more than bulk supplies, we carry an assortment of products for your fastener projects. To save you space and inventory, we have a range of pre-boxed assortments available for our customers. So, if you are looking to stock a variety of drywall screws, bolt fasteners, and more – Midwest Fastener has several pre-organized, color-coded kits that we call assortments. These are for sale in smaller quantities that offer more variety than our bulk sales and give you more ways to display them as well. This is a great way to take advantage of an area with limited spacing available. Assortments let your customers easily identify and locate the fasteners they want to purchase.
As the nation's preferred fastener manufacturer, we have the best in construction fasteners, nuts and bolts, bulk products, and pre-boxed assortments. When you choose to work with us, you can rely on us to deliver high-quality products with professional service. To contact Midwest Fasteners, please us our online form or contact us at 1-800-444-7313.