Reliable Fasteners From One of the Most Trusted Suppliers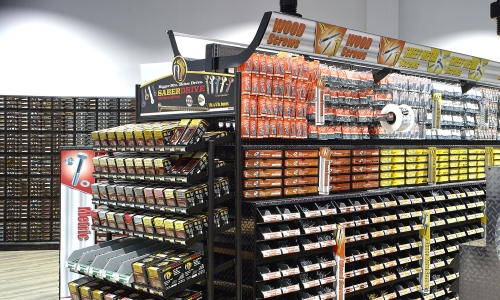 Fasteners are an essential part of any commercial, industrial or even a personal do it yourself project. With a wide variety of fasteners available, make sure your business has the best fasteners in supply with Midwest fastener. As the top fastener distributor in the industry, Midwest Fastener has been supplying the whole nation with over 40,000 high quality fastener products since 1967.  If your customer has a construction project, its important for you to consider what kind fasteners they'll need, and with a fastener supply from Midwest fastener, you'll have every kind of bold or screw your company will need, and more.
Why choose from Midwest Fastener
From nuts and bolts, washers, to screws, keys, springs, anchors, and other construction fasteners, Midwest fastener has its own lines of branded products that have proven to be the most trusted amongst other fasteners manufacturers.
Our TorqueMaster line of products offers a rugged and professional selection of hex screws, concrete anchors, and more. If your project requires strong and sturdy anchors to keep your construction together, Midwest fasteners offers a wide variety of anchors in bulk.
For drywall, decking, and structural purposes, there is no better brand than SaberDrive, their unique serrated thread will guarantee secure fastening. For wood, machine, and sheet metal screws, our line of self-drilling screws will cut down on both cost and time by eliminating the need to drill pilot holes.
With our line of HangMaster brand products, you'll be able to get the most out of your display space with some of the most popular hanging products on the market, made by one of the most dependable fastener suppliers. Home decorating needs strong fasteners, but Midwest Fasteners offers more even more kinds of hook, hanger, clip, ring, and hitch ring that your customers could need.
With our catalogue of bulk, high quality fastener products, along with our Inventory management services you'll be able to ensure that your company, has find every kind of fastener your customers need to finish any construction job.
Dedicated to bringing quality services and supplying some of the most trusted brand and bulk fastener products, Midwest fastener has been the leading fastener supplier in the United States for over 50 years. For more information on our brands, bulk supplies, or any other way Midwest Fastener can help meet your fastener needs contact us today.