Partner with a Fastener Supplier that is Committed to Your Success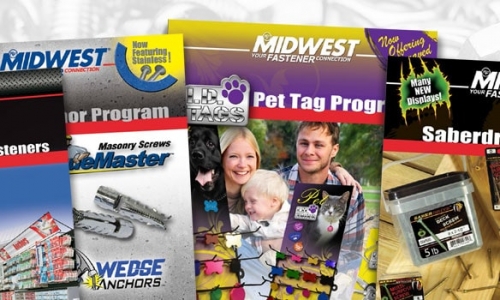 When it comes to finding a new fastener supplier, the most important thing is to find a partner that will work with you to ensure that your business succeeds. In business for over half a century, we've worked hard to become the industry's go-to source for thoughtful, engaging, and – above all else – effective fastener aisles. Our goal isn't just to supply you with products but to help you move those products. But, why should you choose to work with us? What do we offer that other suppliers don't? In today's post, we're going to take a look at how our commitments can help you – and your business – succeed.
Merchandising
If you're looking for a partner that offers in-depth merchandising programs, look no further. With our own proprietary planogramming software, we'll work with you to get the most out of the space that you have. On top of that, our color-coded products and easy-to-identify packaging ensures that your customers will always be able to find exactly what they need in no time flat.
Nationwide distribution
With customers across the country, we know how important it is to be able to count on fast, secure deliveries. We know that when you need to refresh your stock, you need it ASAP. When you choose us, you can rest assured that we'll rise to the challenges that you set before us. And, with most orders processed within 48 hours – and a 98% fill rate – you can be confident that you'll get the stock you need, when you need it.
At Midwest Fastener, we have dedicated ourselves to perfection. As the country's premier fastener supplier, we aren't content to be just a source of fasteners, we want to be a source of profit. So, if you're looking for a supplier that will work with you to achieve success, contact us today to discuss how we can help!