Midwest Fastener Company: a Supplier with a Mission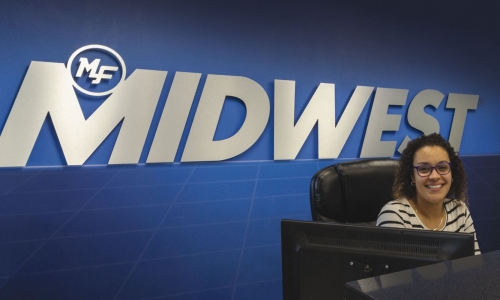 Among the industry's leading fastener companies, Midwest Fastener Company is committed to acting as a true, valuable partner to our clients. With a wide range of products available, including SaberDrive, TorqueMaster, and HangMaster, our fasteners — and their packaging — have become iconic. Customers will recognize them and — more importantly — they'll trust their quality, durability, and efficacy. No matter what you're looking to restock, from drywall screws, construction fasteners, and a range of nuts and bolts, Midwest Fastener can work with you to ensure that you have the most easily shopped and — above all else — most profitable fastener aisle in town.
As our mission, we aim to "exceed expectations, one fastener destination at a time." In short, this means that we're always looking for ways to improve our customers' aisles. Whether we're making them more aesthetically pleasing through consistent branding or we're making it easier for customers to find what they need with utilitarian packaging, you can always count on us to help you take things to the next level.
We know that our partners champion Midwest Fastener as a world-class hardware company that helps them excel in their market. Because of this, we adhere to a strict set of core values: integrity, reliability, customer focus, innovation, passion, professionalism, and employee investment. These values have positioned us as the industry's most trusted fastener company and, over the years, have earned the trust and respect of customers across the globe.
At Midwest Fastener, we've dedicated ourselves to creating fastener destinations. We know how competitive the market can be. We know that your competitors are doing everything they can to acquire the same customers that you're after. Because of this, we've gone to great lengths to ensure that our aisles are incredibly easy to shop, beautiful to look at, and — above all else — proven effective.