Hold Strong with Sturdy Lag Screws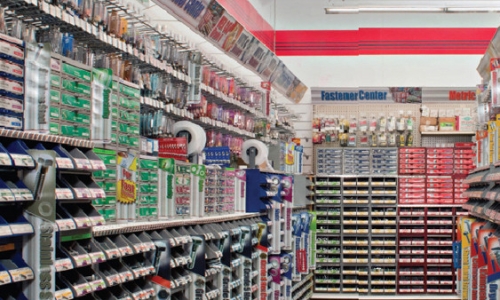 When businesses need to hold heavier materials together lag screws are the tool for the job. A sturdier option because of their longer and thicker build, lag screws are best used in any situation where heavier materials are bearing big loads that require quality support. With a form that is designed for a stronger hold, lag screws are the best choice for a variety of applications.
Midwest Fastener has a vast inventory of screws, including lag screws that give our customers a better hold than others. With their thread point and extra length of threading, lag screws will help your load-bearing projects get the components to hold safely.
Any order size for different projects
Whether you're putting together a hobby project or a fully team constructing structures, parts of homes, and more, lag screws will give the strong hold you're looking for. In both situations, a dependable fastener supply company is the best place for you to get component parts for projects.
Midwest Fastener is the premier fastener distributor for a reason, so no matter where you're located or how many lag screws you need for your orders, we've got you covered through our nationwide distribution system. This means a quick turnaround on orders, from one-time purchases to regularly scheduled orders.
How to use lag screws
If you know that your project requires lag screws, it is important to know how to properly use them before drilling. A hole must be put into the material you're connecting prior to drilling in a lag screw, often called a pilot hole. With the hole deep enough for the whole screw, fasten the bolt, and tighten it with a power drill for a complete hold. Once this method has been followed, your lag screws will give the sturdy hold you expect of them.
Midwest Fastener provides excellent fasteners, but it is important to know where and when they're used best. Lag screws are a staple in construction of various types, and our team can discuss with you where we think you can use them best.
With decades of experience and a commitment to provide quality fasteners where and when they're needed, our team can help any project have stronger holds with lag screws. Whether you know what size fastener you need or are looking for some guidance on, our team can help recommend the perfect fastener to get the project done. Give us a call today!