Get a Supply of Stainless-Steel Fasteners From a Reliable Manufacturer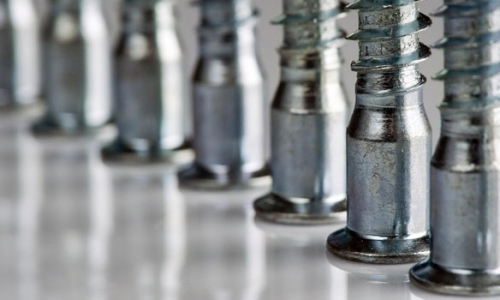 When you need a steady supply of high-quality stainless-steel fasteners, you can trust Midwest Fastener to provide you with a dependable supply of fasteners. Whether you are selling fasteners or are part of a construction company looking for fasteners from a trusted manufacturer and supplier, you can count on Midwest Fastener. Manufacturing and distributing some of the best fastener products since 1967, Midwest Fastener can help stock your business with a supply of high-quality stainless-steel screws, nuts, bolts, and more.
Fasteners With Long Lasting Strength
With qualities that make them stand out against fasteners made from other materials, stainless-steel fasteners from Midwest Fastener have a number of beneficial features that make them the ideal choice for construction, machine parts, and more. Not only do stainless steel fasteners offer a more visually pleasing aesthetic to any project, but they are also corrosion resistant, meaning that your project will benefit from fasteners that last. Providing superior integrity to any application through high and low temperatures, meaning that no matter what your application is, no matter what temperatures your fasteners are exposed to, they will retain their strength, and ensure your projects integrity.
Carrying a Vast Selection of Fasteners Products
Coming in a variety of styles, when you source your stainless-steel fasteners from Midwest Fastener, you can provide your team, or your customers with fasteners that meet any application. Carrying a variety of anchors, bolts, machine screws, metal screws, keys, and more, no matter what kind of fastener product you are looking for, you will find it with Midwest Fastener. With an extensive catalogue carrying a variety of bulk fasteners, assorted kits, hanging packs, and more, our selection of stainless-steel fasteners will help keep your business well supplied with the nuts, bolts, screws, washers, and other fastener products for any application.
Whether you are looking to stock your aisles with a steady supply of stainless-steel fasteners, or if you are looking to supply you and your crew with reliable stainless-steel fasteners with qualities that can enhance any application, you can rely on the supply from Midwest Fastener. Browse our selection of fastener products online or contact us today to learn more about how Midwest Fastener can offer your business a supply of reliable fasteners.