Choose a Fastener Supplier with History and Experience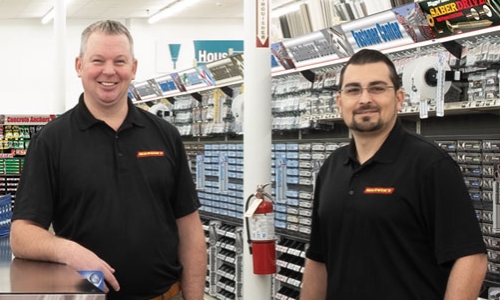 If you've been searching for a new fastener supplier, you likely already understand the importance of history, experience, and reliability. Founded in 1967, Midwest Fastener has worked tirelessly to be the industry's best source for fasteners. Always looking to offer our customers the best options when it comes to customization and merchandising, we don't just want to help you increase your fastener stock, we want to transform your location into a fastener destination. In today's post, we're going to take a closer look at why – and how – Midwest Fastener has grown toe become the industry's most trusted, dependable source for high-quality fasteners.
Merchandising programs
When it comes to building fastener departments, you won't find a more committed, more experienced team to work with. Using proprietary planogramming software and the latest merchandising strategies, we ensure that your department is always up to date and – more importantly – that you're operating in an organized, efficient, and performance-focused way.
National network
Understanding that our customers are positioned across the country, Midwest Fastener has established a national network of warehouses. What does this mean? It means that most of our customers can count on having their orders processed within 48 hours, with a 98% fill rate.
Satisfied customers
When you're looking at a new fastener supplier, you need to know that they've got a large number of satisfied, successful customers behind them. Midwest Fastener is proud of the aisles that we've set up and the relationships that we've built. Because of this, we maintain a list of online testimonials so that our potential customers can read what our current customers are saying.
At Midwest Fastener, we're committed to offering the industry's best selection of high-quality fasteners. If you've been searching for a new supplier, we encourage you to browse our website, learn more about us, and contact us with any questions that you may have.