Choose a Fastener Company with a Track Record of Delivering Results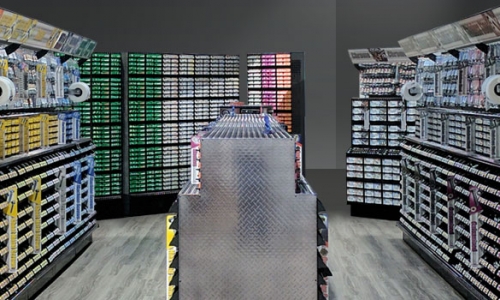 As the industry's most trusted fastener company, Midwest Fastener has a long history of helping our customers establish attractive, effective aisles. Working with hardware stores of all sizes, we have a wide range of experience developing aisles that attract customers, sell products, and — most importantly — yield results. Believing that every aisle should be a fastener destination, we offer an unmatched level of customization, which allows us to tailor your aisle to your store and create a consistent, branded experience that your customers will remember.
Beyond our history as a company, our employees also offer an impressive range of experience. Highly trained and educated, they know our products inside and out. More importantly, they know how to develop efficient, profitable aisles. From the day that we were founded, we knew that our employees were our most valuable asset. Because of that, we've worked tirelessly to create a friendly, open environment where all of our employees receive the tools, training, and education that they need to succeed.
When you choose to work with Midwest Fastener, you're choosing a fastener company that has a track record of success. You're choosing a company that knows how to do the work necessary to see your business succeed. And, above all else, you're working with a true partner that will listen to what your customers want and develop aisles that address those needs. Additionally, you can rest assured that we'll be here to assist you… today, tomorrow, and in the distant future.
At Midwest Fastener, we strive to provide our customers with the products and services that their stores need to succeed. Offering high-quality products at fair, cost-effective pricing, we have a wealth of experience transforming fasteners aisles into eye-catching, highly effective destinations. So, if you've been searching for a new company to fill your store's fastener aisles, contact us today to learn how we can help!