Bring Summer Projects Together with Stainless Steel Fasteners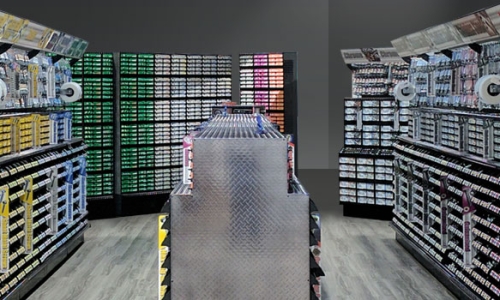 If you have a big project that needs a strong hold, you can bring everything together with stainless steel fasteners from Midwest Fastener. Summer is the perfect time to work on hobbies, passion projects, home improvements, and more that may require industrial-grade fasteners to get the job done right. Midwest Fastener is the preferred fastener distributor for individuals and companies alike because of the quantity of products and quality of products that we offer.
No matter what kind of project you are working on, Midwest Fastener guarantees that we likely have the right part for the job. And, with our helpful team, you can always get what you need on time every time.
One of the largest selections
From hex screws to specialty hitch pins, Midwest Fastener has a massive selection of both assortment and bulk fastener products that is unmatched in our industry. Depending on the material you are working with in your project, the tools that you have available, and more, you may require a specific fastener to hold everything together, and Midwest Fastener is here to help you find it.
If you want to stock an array of parts to have on hand for current and future projects, our handi pack assortments can be a great benefit. Not only do we carry a huge variety of individual parts, but we also carry a selection of assortment packs to give you more than you need to supply you for future work.
Find quality parts anywhere
With a nationwide network of distributors, Midwest Fastener isn't just capable of filling orders in the Midwest! Whether you need industrial fasteners, stainless steel fasteners, or specialty products, we have a wide-reaching network that can get you the parts you need with timely delivery. Our orders are processed and shipped within 48 hours with a 98% fill rate anywhere in the continental US.
This reliable system is part of the reason why our customers know they can count on us all summer long and into the future to help them with any project that needs quality fasteners.
With a proven history of providing quality fasteners to business and individuals in need, Midwest Fastener is your best choice to bring together summer projects with stainless steel fasteners. Contact our team to learn more or get started on an order with us today to get fasteners delivered to you.